Quarter 1 2021 San Francisco Market Report
California Real Estate Market Minute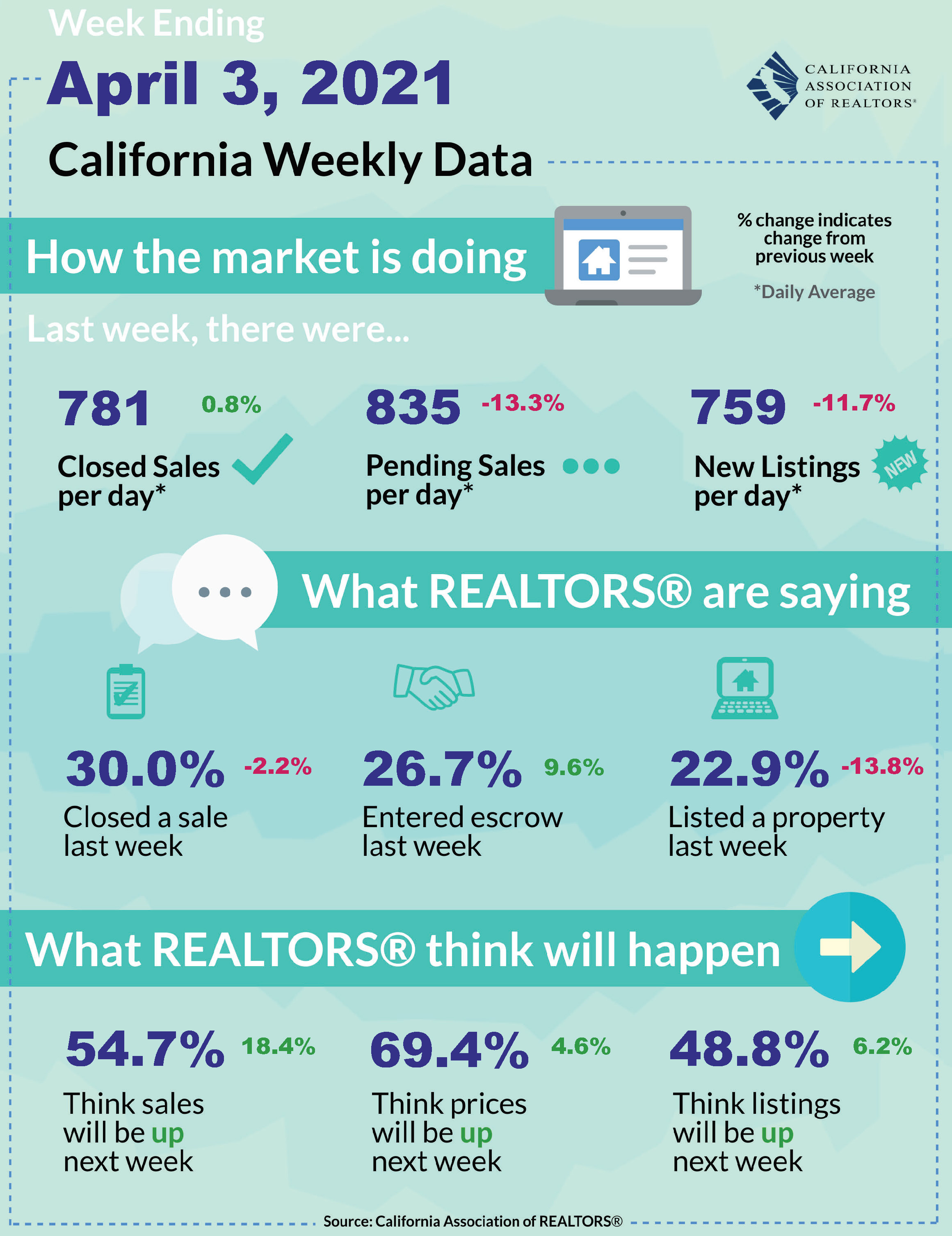 The economy is slowly recovering and life is hopefully getting back to somewhat "normal" in the second half of the year. Tight supply, however, remains a concern as it continues to hold back demand and continues to put pressure on affordability. Here are a few reasons to feel good about the market, despite rates rising high in recent weeks:
There are positive feelings about the market as we entered the month of April. More than half of California's Realtors expect active and sales sales to improve in the upcoming week, while nearly seven out of ten believed prices to increase from the prior week.
Consumer confidence in the U.S. surged in March. Government fiscal stimulus, lower number of COVID cases, successful vaccine roll outs, and the reopening of businesses were all contributing factors to the optimism.
Employers added 916k jobs in March, easily beating consensus expectations. While the unemployment rate is still above the pre-pandemic level and there is still a lot of ground to recover, the labor market is showing signs of a faster recovery than previously anticipated.
Mortgage applications remain moderately elevated despite higher rates cooling refinancing activity.
Robyn Leads The Condo Market